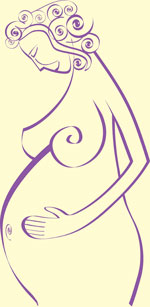 Pregnancy Links

Jojo Norris IIHHT MICHT APNT
www.wellmother.org
Promoting quality massage and shiatsu for pregnancy and childbirth.
www.pregnancyandbirthnetwork.co.uk
Signposting women in Warwickshire to a wide range of health care and education for fertility, pregnancy, birth and postnatal support.
www.thecottonnappycompany.co.uk
Sell a beautiful range of cotton nappies and baby accessories. Hire of tens machines. I work here.
Felicity Rock Homeopath
Homeopathy, Felicity is a fantastic homeopath who can help with many of the comon ailments of pregnancy. Homeopathy is wonderful in childbirth, babies and children. Felicity also gives regular talks on vaccination

kerryleamingtonacupuncture.co.uk
Acupuncture, Kerry is a well established acupuncturist who has specialised in pregnancy and childbirth for many years

www.yogaworks.me.uk
Pregnancy Yoga, Belinda has made pregnancy yoga in Leamington Spa a 'must do' for all expectant mums

www.bodyandmotion.co.uk
Pilates, Julia Edwards is an experienced physiotherapist who has been running post natal pilates classes for many years. A great way to get your body back into shape and meet other new mums

Diane Menage Independent midwife
Independent midwife, Diane has many years of experience. Keen on homebirths, well respected among her peers and worth considering if you would prefer a little more personalised care in your pregnancy and birth
www.divineintentions.co.uk
Hypnobirthing, Janay Alexander runs regular breathing and relaxation classes. Hypnobirthing allows you to rediscover the truth that birth should be calm and natural process.
www.canalsidecommunityfood.org.uk
To provide fresh, organic, seasonal, locally grown fruit and vegetables and to involve local people in the process of producing the food they eat
www.southtowndigital.com
Graphic Designers and Printers, Web Designers. I buy all of my print and webservices here.
Registered with wellmother.org
Tel: 07981 196371 Email: jojo@jojotherapy.com